Mazda Brake Service in Burlington, WA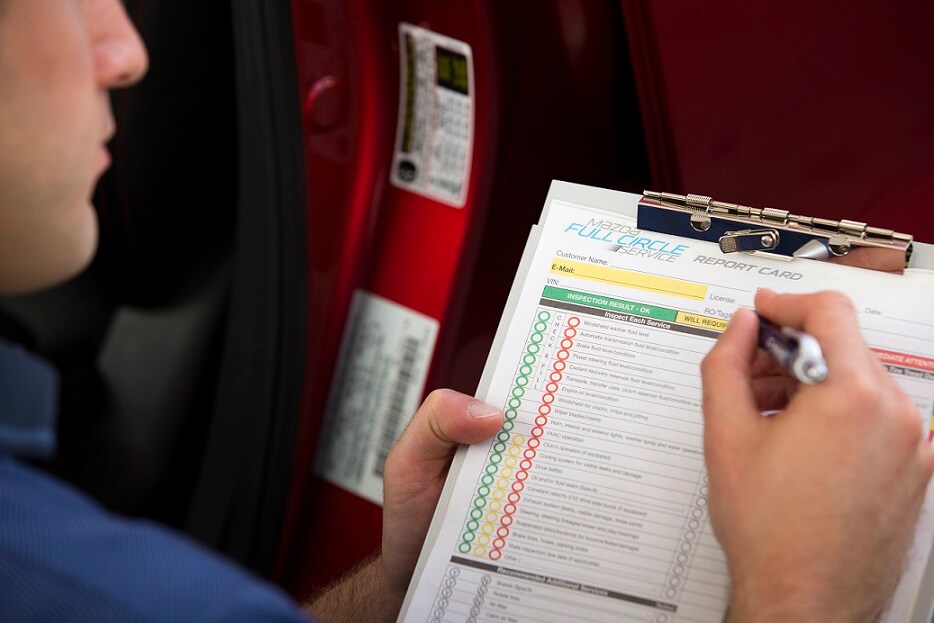 Why Get Brake Service at Our Dealership?
When it's time for your next Mazda brake service in Burlington, Washington, trust the certified technicians at the Dwayne Lane's Skagit Mazda service center. Regular brake service is necessary to protect both you and your vehicle. Because your brake system is your vehicle's most important safety feature, it deserves exceptional care. When you bring your Mazda CX-5 or Mazda3 in for brake service, our technicians inspect your entire brake system including your brake pads, brake shoes, and brake drums. From there, we can make repairs to ensure your vehicle can perform exactly as it should, whether you are stopping at a red light or avoiding a potential accident. Come see us today for certified Mazda maintenance at Dwayne Lane's Skagit Mazda.
Mazda Brake Service & Repair
As a certified Mazda dealership, we hold ourselves to a higher standard of service and care at Dwayne Lane's Skagit Mazda. With certified mechanics, up-to-date technology, and cutting-edge diagnostic capabilities, our Mazda service center provides first-rate auto services. Whether you are visiting us for routine maintenance or more complex repairs, you can count on the professionalism, experience, and knowhow of our highly trained team. To schedule a Mazda brake service appointment in Burlington, WA today, fill out an online form or call our service department.
Call now!
Service:

360-310-4097
How to Schedule Mazda Brake Service with Dwayne Lane's Skagit Mazda
From Mazda brake service and repair to routine oil changes, the team at the Dwayne Lane's Skagit Mazda service center is here to help. Our certified Mazda mechanics are highly trained on every Mazda model to ensure you and your vehicle receive detailed and timely service. Come see us in Burlington, WA for a tire rotation, transmission replacement, or engine diagnostics and prepare yourself for your next commute or road trip. You can even purchase your next set of tires from our Mazda tire store. Give us a call today to schedule your appointment or submit your request online.